NEW TO THE WIKI? START HERE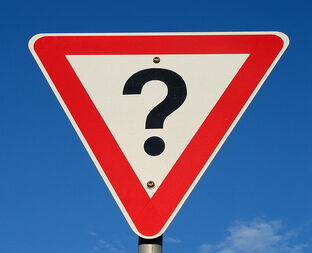 ABOUT WIKI
Edit
This wiki is part of Fandom.
A visual guide for navigating wiki and the blue bar.
Home Page and Pages on the Wiki
Edit
On the Home page (which you can access through the menus or by hitting the SSHM logo (which is a hot spot to our Home page), you will find. below the Update/Events listings and below the navigation icons. a large table of contents with links.
Use the categories and related page links at the bottom of each room page.  They take you to new horizons to explore.
Wiki Time
Edit
For easy time zone conversion:
https://www.worldtimebuddy.com/  Allows up to 4 time zones and a bar to find the correct time.
https://www.timeanddate.com/worldclock/converter.html Just a simple converter for your time zone.
Using your contributions tab
Wiki time resets every 24 hours for consecutive post badges at 0:00 UTC
You  can  look on your  on profile under contributions after you do a post and see  wiki time and see when it  resets.  You  can see  your  own time and calculate  the  difference.
If you are in a long thread, use the "end" button to go to the end of the thread. Use the "home" button to go to the top of the thread.
This is information written by MarieHickyHiney. A quick tutorial for learning to use wiki..
1) At top, look up and to the right of the bell. That's your notifications. Anytime you make a post or someone you're following makes a post, it shows up there. Just tap on it, a menu drops down, and click the one you want to read and you'll go to that page.
2) To the left of your bell is your profile pic, currently empty, click that from any page you're on and you can get to your wall.
3) To the left of that is the search box. Let's say you want to get to "name's" wall. Type USER:NAME then click on their name in the drop down box. So whomever you want to get to type USER:profile name. Since it's a search engine, once you start typing the friend's name, it will start giving options.
4) Look down, bottom of screen. See the words follow, history, my tools etc... If you want to follow a friend, when you're on their wall click follow and it will change to following. Then anytime they post, you'll get a notification in your bell. You can unfollow at anytime by clicking it and it will change back to follow.
5) Tap any answer you want to reply to and click quote...then you can reply below the quote box.
6) To find a person's page either click on their "blue" name or type "User:theirname" in the search box in the top blue bar.
7) There are two places to look for folks on your FL if you do not know their wiki name to use the search.
"User:wikiname" to search
Forum policies
Edit
Before contributing to the The Secret Society - Hidden Mystery Wiki Forums, please keep in mind a few best practices for conduct:
Be nice and treat people with respect.
People from all around the world read and edit this wiki and its forums. Like any other collaborative project, not everyone will agree all the time. Keep discussions civil and be open minded about differing opinions. We're all here because we love the same topic.
Try to find existing discussions first, but don't be afraid to start a new thread.
Please take a moment to sift through the The Secret Society - Hidden Mystery Wiki Forum boards to see if a discussion already exists about something you want to talk about. If you can't find what you're looking for, jump right in and start a new discussion!
Try to use the right board for your thread.
Please take a moment to read the The Secret Society - Hidden Mystery Wiki Forum board descriptions to see which location is the best fit for your thread. If you aren't sure which board to use, everything is welcome in the General Discussions board!
Ask for help.
Notice something that doesn't seem right? Or do you have a question? Ask for help here on the forums! If you need help from Wikia staff, please reach out on Community Central or via Special:Contact.
Have fun!
The The Secret Society - Hidden Mystery Wiki community is happy to have you here. We look forward to seeing you around as we discuss this topic we all love.
But Don't Spam
We want to make information about this game available to as wide an audience as possible, the goal is to get the information/help to the people who need it. As such, links are allowed when they are used to help people or spread game information. However, when link(s) are solely used for self-promotion, they are considered spam. Spamming will not be tolerated on the wiki or on the forum. Threads/posts that just contain links and no context are considered spam. As is creating multiple new threads containing the same link(s), or using multiple accounts to post the same link(s). This is a community forum, not a place to peddle your site/wares. You can leave the blatant ad space filling to Wikia. Users who post forum spam will have their posts removed. If a post that is otherwise appropriate includes links considered to be spam, those links will be removed. Repeat offenses will result in a ban.
Forum FAQ
Edit
How do I stay on top of discussions I'm interested in?
With a Wikia user account, you can follow specific conversations and then receive notification messages (either on-site or via email) when a discussion has more activity. Be sure to sign up for a Wikia account if you don't already have one.
How do I remove vandalism?
If you notice some spam or vandalism on a thread, hover your mouse over the offending text. You'll see a "More" button appear. Inside the "More" menu, you'll find "Remove". This will allow you to remove the vandalism and optionally inform an admin.
What are Kudos?
If you find a particular discussion or reply interesting, well thought out, or amusing you can show direct appreciation by giving it Kudos. They can be helpful in voting situations, too.
What are Topics?
Topics allow you to link a forum discussion with a wiki article. It's another way to keep Forums organized and to help people find interesting discussions. For example, a Forum thread tagged with "Gifting" will appear at the bottom of the "Gifting" article.
EMAIL NOTIFICATIONS
Edit
You can change how you get notifications if you want. If you click on the little down arrow next to your thumbnail avatar at the top of the page, you can select Preferences. Then select email. Almost at the bottom of that page is Message forum and Wall.
It says email in bold and there are three choices in the box. One to get notifications for every message, one to get one notification if anything is posted since your last visit or Never.
Profile pic change
Edit
by Storm61
1. Go to your profile
2. On the blue strip that has your name on it tap your name.
3. An edit button should come up on the right side, tap it.
4. Next screen tap Avatar.
5. From there it's like adding a pic.
EDITING the Wiki: